Gifting sorority and fraternity members are Greek traditions that have been followed for decades. There are several gift ideas than can be useful, but many of them are not unique. So then what are unique gifts that you can give to your fellow members? Here are a few gift ideas that your friends will appreciate.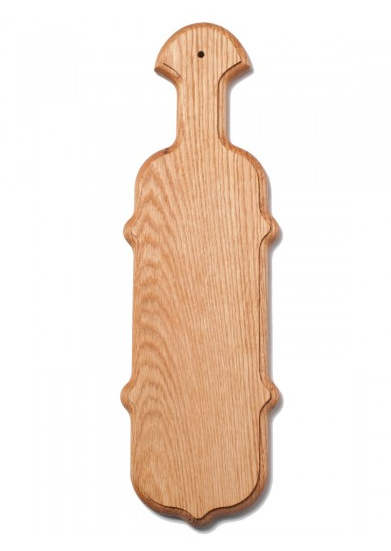 Paddles
Sorority, fraternity and Greek paddles are considered the best gifts one can give. The best thing about these paddles is that you can personalize the gift by decorating it with the items that represent you, the recipient, and the relationship you share.
Such gifts last forever and it is quite common to see sorority and fraternity paddles adoring the walls of Greek homes across the country. The ways of personalizing paddles are endless. Gifting a paddle also complements the Greek tradition and culture that makes it more special.
Custom Plaques
Custom Plaques are great gifts that turn house into a home. From big sized letters, to wooden triangle board, there are many gifting options in Custom Plaques. The Fleur-di-lis, custom Greek Lyre, Anchor infinite symbol, love infinite symbol are some of the unique gifts for sorority and fraternity members.
If you are not impressed by the ready-made shapes, you can buy My State, a blank cut out state shape and get something special engraved on it. The blank cut out state are available in different sizes. You can either go for 12″ or 21″ blank cut out state or get some special shape or design engraved on it.
Glassware and Drink ware
Glassware and Drink ware are good gifts for sorority and fraternity members. Pint glasses are useful in homes and are perfect to serve different types of beer including stouts, IPAs, lager and cider. You can also use these glasses to serve any other cold beverage.
You can buy special glassware with the authentic crest of fraternity associations like Sigma Phi Epsilon, Pi Beta Phi, Kappa Sigma, Kappa Delta and Phi Gamma Delta. The authentic crests of the fraternity associations invoke the proud feeling and love you have for sorority members.
Crest Stickers
The shiny crest club stickers are loved by many. You can buy crest of any sorority association and personalize the gift by sticking these crest stickers on any flat surface of the gift. These crest stickers make the emotional bonding stronger with your fellowmates.
Sorority Pillows
You would want your loved ones to have a good sleep. So why not gift them a sorority pillow. You get several designs in these pillows that can be ideal gifts. The sorority and fraternity pillows have different words written on it such as I love my little, and I love my big.
You can also get pillows with sorority organization names, their foundation year and several other words that are relevant to the organization. These pillows look great and add to the decor of the room.
Sorority and Fraternity ornaments
 You have a lot of choices when it comes to buying ornaments that can be great gifts. The sorority necklaces are a bit different from regular necklaceswith pendants. Instead, these necklaces have symbols or name of sorority or fraternity organizations engraved on the pendants. In general, these necklaces are ideal gifts for sorority sisters.
You can also buy Sorority key chains which have multiple  pieces. A keychain is more likely to have 1 Delta Charm, 1 Phi Charm, 1 Epsilon Charm and 1 Rhinestone. We have discussed only one type of keychain. There is a vast variety of these key chains available.
The above mentioned items are great gifts for your fellow members. While some gifts, like paddles fall in the traditional gift category. Other gift items mentioned are useful in some way or the other to the recipient.
Do you know about other gift items that can be great gifts for Sorority and Fraternity members? Do you have any questions? Please feel free to leave your comments below and thanks for reading!