Nothing says classy like a bottle or a glass of wine, whether it is at a charity event, a grand ball, or when sitting at home enjoying a nice romantic meal with a loved one. Wine, however, can also be a great classy gift for any friend, co-worker, or family member you can think of, whether it is to thank them for something that they did, or to celebrate an achievement or special occasion. Preparing wine gifts for people can sometimes be daunting, though, especially if you are looking to get them something special that they haven't tried before, or if you don't know their exact tastes. However, there are some things to remember when giving the gift of wine that should help ease your mind and give you great ideas for what to do, and what to choose.
The Gift Basket
Before you even get to the wine gifts, there's always the choice of how to present the wine to them. This is a much easier choice than the wine itself. Hand preparing a wine gift basket has often been the go-to for many people who are creative and want to give that handcrafted look. Choosing a nice-looking wicker basket, an outdoorsy picnic basket, or an old-timey metal bucket are all great options, and you should match your choice with the occasion to create the right atmosphere for the gift. Just remember that, whichever type of basket or container you choose, you should always line it with some towels or paper in order to cushion your wine so that the bottle does not get damaged. You don't want that getting spilled all over while it is en route.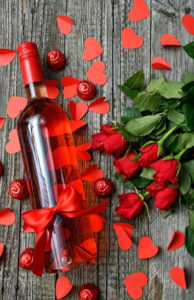 If you don't want to deal with the wine basket yourself, you can always get a wine gift basket from a store. It will come already assembled and ready for you to take home. Or, if you want even more selection when it comes to the wines that go into the wine basket, you can choose an online retailer for your wine basket. This option offers the added benefit of being able to ship it directly to the home of the recipient, which is great for those you want to celebrate who are across the country.
Choosing the Right Wine
Choosing the right wine can be hard, especially if you aren't a connoisseur yourself. You don't want to just straight up ask the recipient what their favorite wine is. There are several options you can choose from to get past this problem, though. If you go with an online or in store purchased wine gift basket, you can choose one from a specific region of the world, or from a local winery that has a selection of wines for your gift receiver to enjoy and try out. They might find a new favorite this way! Another option is to ask a professional, whether that is through social media, in a store, or through customer support on an online retailer's website. Professional opinions can help you narrow down your selections, and they have years of experience that you can take advantage of. Don't be scared to ask questions!
The Right Pairing
Giving wine gifts is often not just giving wine itself, but also pairing it with the right food. If you are giving a wine gift during an event or dinner party, then inquire about what kind of food is being served. Then you can find the right wine to pair with that food. As well, if it's a close friend or a loved one, you may already know their favorite food. If you ask a professional for help, you can give them that detail so they can find the right pairing of wine. Of course, the go to for pairings are often cheeses—particularly hard cheeses that are non-perishable. But you can also include pasta, crackers, smoked salmon, chocolates, etc., depending on the wine chosen and how you are giving them the gift.
Accessories to Include
If you are choosing wine gifts, you could also consider adding extra accessories to the gift basket, whether you are building it yourself or ordering it online. These accessories can include items such as novelty wine openers, quirky glasses, specially labelled wine glasses, wine stoppers, etc. If your intended recipient is new to wine themselves, you could include some wine picking literature to help them with their future picks as well.