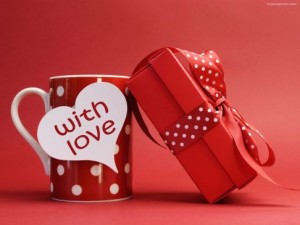 When you're searching for romantic gifts for that special someone, choosing the perfect gift out of the many choices can be stressful. So much so that your stomach is in knots and you're having trouble sleeping; particularly if it's a special occasion like an anniversary or Valentine's Day.
Will your gift get the reaction you're hoping for? Should you just get flowers? How much should you spend? Will your relationship survive if you get the gift wrong? Should you get one gift, two, or maybe a packaged deal?
This stress can be intensified when your time is limited; and this is where the internet can be your best friend. Online shopping has turned into a billion dollar a year industry; and this has a lot to do with convenience. With the internet, we can search for romantic gifts without having to leave our home. If something is not in stock, we can pre-order it or, just go to another online store. With this wide selection of choices comes better quality. Stores and businesses are stepping up their game because they know they have to, to stay in business.
Romantic Gifts for That Special Woman in Your Life
If you're shopping for a woman you may be surprised to know that women don't just want diamonds. Well, of course they love them, but there are other romantic gifts for her that can make happy. Just remember that women love to be surprised and delighted when they open a romantic gift from their significant other.
On that note, we would like to suggest three gifts that are affordable, but incredibly romantic, and will help you appeal to not only her creative side, but her intellectual side as well.
Romantic Gifts for That Special Someone – Say I Love you With a Book
Books have always been a popular choice for gifts for her, but perhaps they're not the first thing that comes to your mind as a romantic gift – but think about it this way:
How else can you appeal to her adventurous, glamorous, romantic, or perhaps exotic side as quickly and as effectively, as you can with a book? You know her better than anyone else, or well enough to have romantic feelings for her at least; so you also know what other emotions she loves to experience. A book is one of the best ways to appeal to more than one emotion.
Nothing Says "I Love You" Like Jewelry
Of course a popular gift is jewelry, and it has been popular since the beginning of gift giving. Why do women love jewelry so much? Many reports point to how it makes them feel pretty, and feminine, but how it also reflects on her personality. Again, as with the theme of a book for a romantic gift for that special someone, a personalized piece of jewelry can appeal directly to her aura.
Putting the two together as a package says, I respect you for your intellect as well as your beauty, and I want to celebrate them. Isn't that every woman's dream?
Don't Forget a Personalized Message – Greeting Card
The missing link to tie it all together to become the perfect gift is a personalized message on a greeting card to go with her book and jewelry. Although the picture on the cover of the card can speak volumes without saying a word, it only makes it more endearing with a personalized message. It's a chance to make the gift a complete package for that special woman in your life.
Romantic Gifts for That Special Someone
Remember back to when chocolates and jewelry was the most popular romantic gift to give to women, or flowers and a box of chocolates? But with changes in how we see chocolate and how we're becoming more health conscious, chocolate is losing its popularity; and although flowers are a beautiful gift choice, we have to face the fact that they die. On the other hand a book lasts a life time and can be handed down to other generations.
So if you're searching for romantic gifts for that special someone, you should think about getting a combination gift that speaks to every side of her: books, jewelry and a message from the heart.